Case Study
Eustace Consulting Revamps Knowledge Management for Technology Company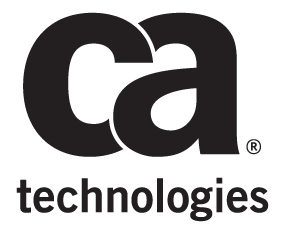 The quality of Eustace's work was excellent, they were responsive and documented everything they did so it would be easy for our developers to take over maintenance of Salesforce Knowledge.
Christie Morin, CA Technologies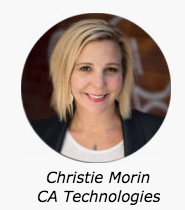 CA Technologies makes software that helps businesses compete.
The Problem:
One of CA Technologies' most important assets is knowledge and it has a lot of it. The company's 600 support engineers, who provide technical support for about 450 products, depend on a library of more than 40,000 articles to do their jobs. Each year, the engineers resolve more than 180,000 customer cases.
Although Salesforce is the customer relationship management backbone of the company, CA Technologies was using another company's tool for knowledge management. Unfortunately, it was slow and expensive to maintain. Also, it did not have the functionality to enable support engineers to easily create knowledge articles after researching and solving a customer's problem and it lacked KCS (Knowledge Centered Service) certification, the gold standard for knowledge management. "And the fact that engineers had to pop through several different systems to accomplish their jobs was a problem," says Christie Morin, director of knowledge services at CA Technologies. "We wanted to keep the workflow within one system and that system was KCS-certified Salesforce."
Morin was facing an aggressive, three-month deadline to get Salesforce Knowledge up and running. Additionally, the new tool would need some critical customization.
The Solution:
CA Technologies contacted Eustace Consulting, a leading Customer Relationship Management (CRM) Solutions Provider specializing in Salesforce. Eustace has extensive experience customizing Salesforce Knowledge for different types of business.
The initial engagement was to advise CA Technologies on how to overcome some of its roadblocks, but Morin was so happy with Eustace's work, she hired the company to take on the development work too. She expanded their contract twice more.
To accomplish CA Technologies' goals, principal Ben Smith had to rewrite the internal management system for articles—leveraging the best features of Salesforce Knowledge, while customizing the features that made it inefficient for managing so much knowledge. One of Smith's key goals was to simplify the process support engineers used for creating knowledge articles after successfully resolving a customer case. Now, thanks to Smith's Salesforce customization, key data fields populated during the customer encounter— product name, subject, the customer's question and the answer — are pulled into the article creation screen, making it far more straightforward to create knowledge.
"The quality of Eustace's work was excellent, they were responsive and documented everything they did so it would be easy for our developers to take over maintenance of Salesforce Knowledge," says Morin. "Eustace knows what they're doing and have become a trusted ally. There's no way we would have developed this on time if we hadn't gone to them. I've recommended them for additional work with us."
Smith's work also included:
Making it simple to catalogue articles for reuse if they're relevant to multiple products

Enabling multiple "coaches" to approve articles, for example if one person is on vacation, a second person can easily step in to keep the approval process moving

Implementing a grading system (the article quality index) for coaches to provide support engineers with helpful feedback

Enabling CA Technologies to leverage customer feedback on articles for quality improvement
Creating a user-friendly dashboard for support engineers and coaches to keep track of their workflows

Expanding Salesforce's reporting capabilities to include how often support engineers provide articles to customers, a critical part of their work
The ROI:
Morin said the Salesforce Knowledge customization has been a success on multiple fronts:
CA Technologies estimates it will save about $400,000 annually thanks to increased support engineer efficiency. For each case, engineers are saving on average 60 seconds on searches for helpful articles, five minutes on writing and editing articles, and 30 seconds on linking articles for customers to access through its customer portal

The number of full time equivalent positions needed to maintain Salesforce Knowledge is two, vs. five for the old system

Support engineers are producing 50 percent more articles than previously

83% of support engineers are satisfied with the tool and believe it is easier to use than its predecessor