Training
Though you may have a shiny, new CRM system, it is difficult for it to be a company asset when employees are unsure of how to use it. The entirety of the company must be comfortable using the system efficiently, consistently, and to the fullest in order for you to reap the system's rewards.

We understand the importance of end-user training in maximizing system adoption rates. With more than 10 years of experience in delivering CRM solutions, we have the skills to provide training either in-person or over the web to all the end users. Once your system is up and running, we will customize the training based on how your organization will use the system. We have trained employees in a variety of fields, including healthcare, education, sales, technology, and more.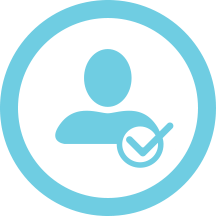 Fast, efficient, and extremely knowledgeable
"The whole team at Eustace Consulting has been a pleasure to work with. We have used them for various projects, large and small, for the last several years. Every single task has exceeded expectations! I recommend Eustace to anyone who wants to implement Salesforce for their company."
Gilman Calsen, MC10