Custom Development
No longer do companies have to change the way they work to fit their CRM; now, your CRM system fits to your business. Salesforce provides developers with the flexibility to create custom applications, as well as integrations with a wide array of on-premise and cloud compatible applications. With a skilled developer, your company's system can be given limitless potential, performing tasks well outside of Salesforce's standard range, and adapting your system to the needs of your unique business or industry.
Ranging from Apex triggers and Visual Force pages, all the way to custom .net web applications, Eustace Consulting provides custom development projects to allow your business to run effectively and efficiently. By adding complex functionality and integrating Salesforce with other applications, your system can be tailored to perform industry-specific functions with ease.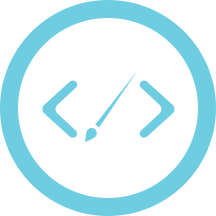 "We went live on ServiceCloud roughly two years ago. During the implementation, SalesForce had numerous consultants working on our system, which led to stability and performance issues, as each consultant wrote code differently, and there were numerous conflicts with the way things were implemented. As part of our stabilization process and scalability initiative, we engaged Chris and his team on several projects.
What makes Eustace different than most vendors is they take the time to listen, ask questions, and offer alternative and in most cases more cost effective solutions. We have found a real partner with Chris and his team. Unlike most companies, which try to nickel and dime you for every minute of service, Eustace looks at the big picture and the long term value of the relationship. If you are looking for a strategic long term partner STOP looking, you will not find one better or more cost effective than Eustace Consulting."
John DiGregorio, BluJay Solutions